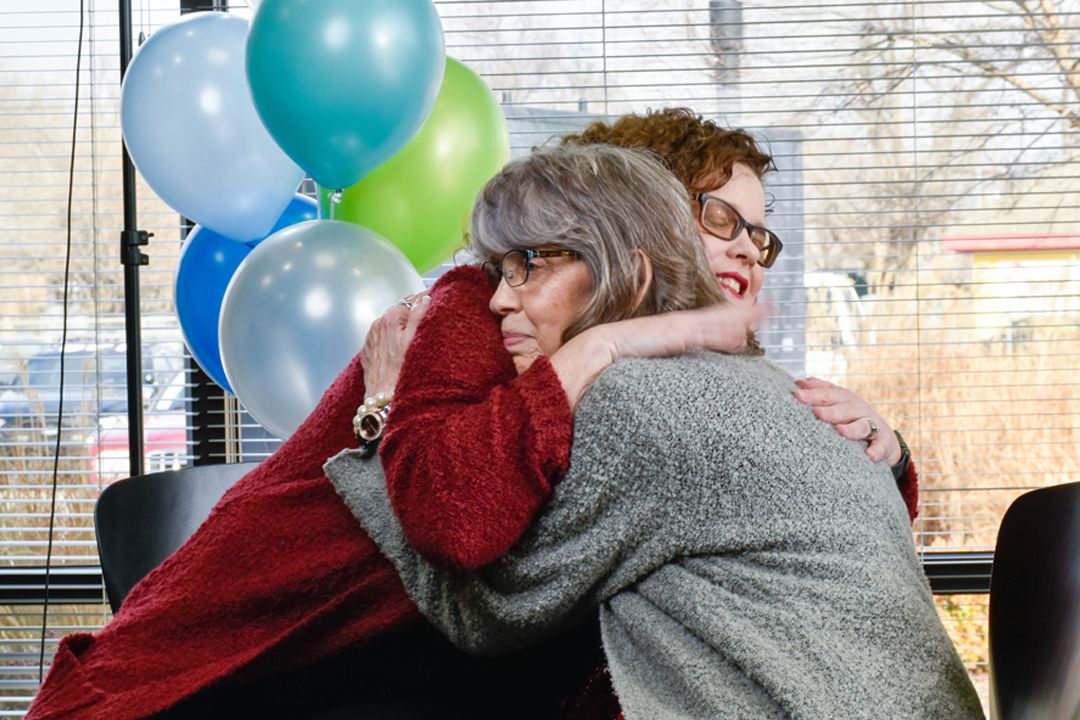 'Thankful for You' Winner: Daughter Recognizes 'Mama' as a Kind Soul with a Giving Heart
When Melody Muniz saw TFCU's call for nominations for the "Thankful for You" November social media contest, she immediately thought of her mother, Lois Wilson. "I am thankful for my mama—I still call her 'mama'—a kind soul with a giving heart," said Melody. "Growing up she did the work of both parents most days and never complained. So, we had all we needed and then some. We are so blessed to have her."
Lois raised three daughters, including Melody, who are now grown and have their own children. From church and choir to band, youth groups and family card games, Lois made sure her children felt her constant love and support. "It's true. I wanted to be with my kids, and help my kids 24 hours a day," said Lois. "It's not any different now. So, when they (grandkids) grow up, you'll see the same family giving spirit."
Melody admits 2019 wasn't the easiest year for Lois. "We've had a tough year this year because she's had some medical stuff," said Melody. "We've had to reach out to a specialist and doctors…but we're just very fortunate. I'm just still glad that she's here and she's healthy."
Lois is glad to be returning to what she loves most—singing in the church choir, playing card games with grandkids and attending their activities. Melody plans to continue to keep an eye on her mom, including what Lois does with her $300 prize money. "She'll just turn around and buy the grandkids everything with that," said Melody. "I'll have to make sure she goes and gets her nails done or does something for herself."
When it comes to managing money, Melody also encouraged her mom to join the financial institution she trusted—Tinker Federal Credit Union. Lois became a TFCU member six years ago when she needed a car loan. She then switched over her checking as well.
"I love the mobile app, the BillPay," said Melody. "Probably my favorite is when someone does write me a check, I can just take a picture and it goes right into my bank account. That is beautiful…. I also love when [TFCU] goes to the little elementary schools and is just doing stuff out in the community. It's so great."
TFCU team members look for fun and meaningful ways to give back to TFCU members and the community throughout the year. The annual "Thankful for You" social media promotion is just one opportunity to win. Follow TFCU's Instagram, Facebook or Twitter for the latest promotions and community support programs in action.