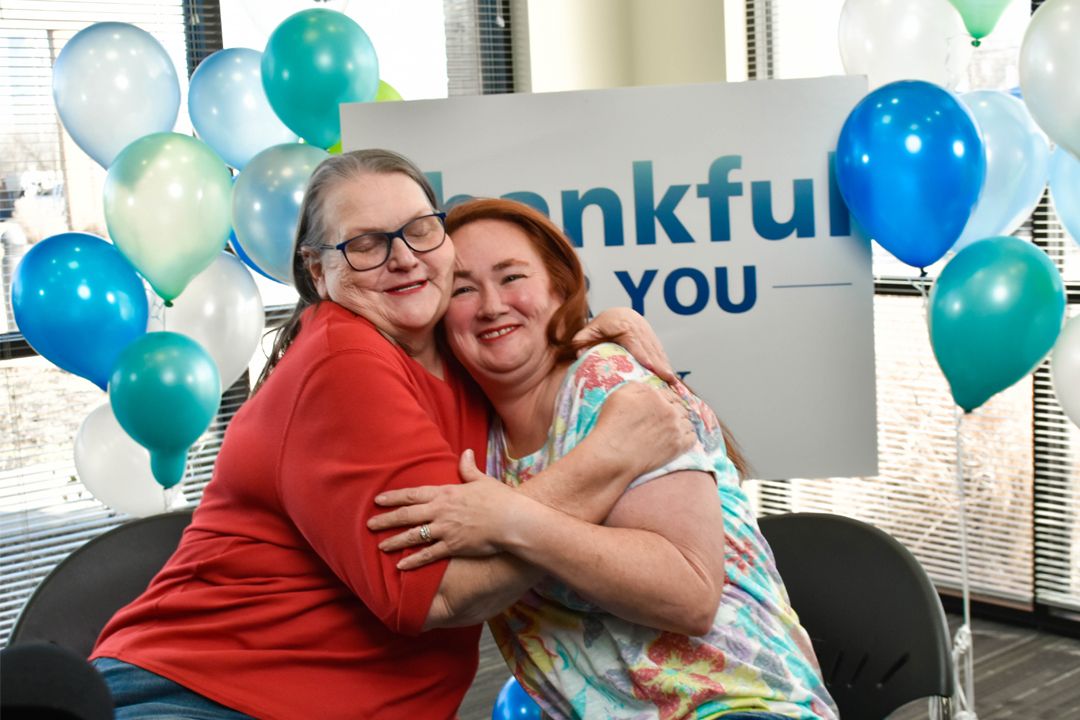 'Thankful for You' Winner: My Daughter-in-Law and Son Gave Me a Home
Back in 2014, Lori Simon made the difficult decision to stop working and file for disability. She was scared about what the future would hold for her. "I lost my home, my car—everything," explained Lori.
Fast forward to November 2019 during TFCU's "Thankful for You" social media contest and Lori knew exactly who she wanted to acknowledge—Kris Serena. "I'm thankful for my daughter in law (Kris)," wrote Lori. "She and my son took me in and gave me a home. I can't put into words how blessed I am and how special she is. I love and treasure our friendship."
Since 2014, Kris has helped Lori through several surgeries, even with Kris's busy work schedule that requires a lot of travel. "She's made sure that I've had everything that I needed," said Lori. "I appreciate it more than she'll ever know."
For fun, Lori and Kris love to shop thrift stores, garage sales and craft fairs looking for ideas and inspiration. "We love to craft. We go apple picking and vegetable picking. And we grow out of our garden, also," said Lori. "We love having family over and preparing big meals for everyone."
"Everything is so expensive anymore that we've gotten to where we do a lot of homemade stuff and can it—jams, jellies, fruits, vegetables, you name it," said Kris. "It helps a lot."
When it comes to helping, Kris also relies on TFCU to help make things easy when it comes to managing money. As a TFCU member, uses TFCU's online and mobile banking so, "I can do what I need to do and just go on about my business," said Kris. "I don't mind going in to the branch if I need to because everybody's so friendly and always she regularly helping."
TFCU team members look for fun and meaningful ways to give back to TFCU members and the community throughout the year. The annual "Thankful for You" social media promotion is just one opportunity to win. Follow TFCU on Instagram, Facebook or Twitter to see the latest promotions and community support programs in action.