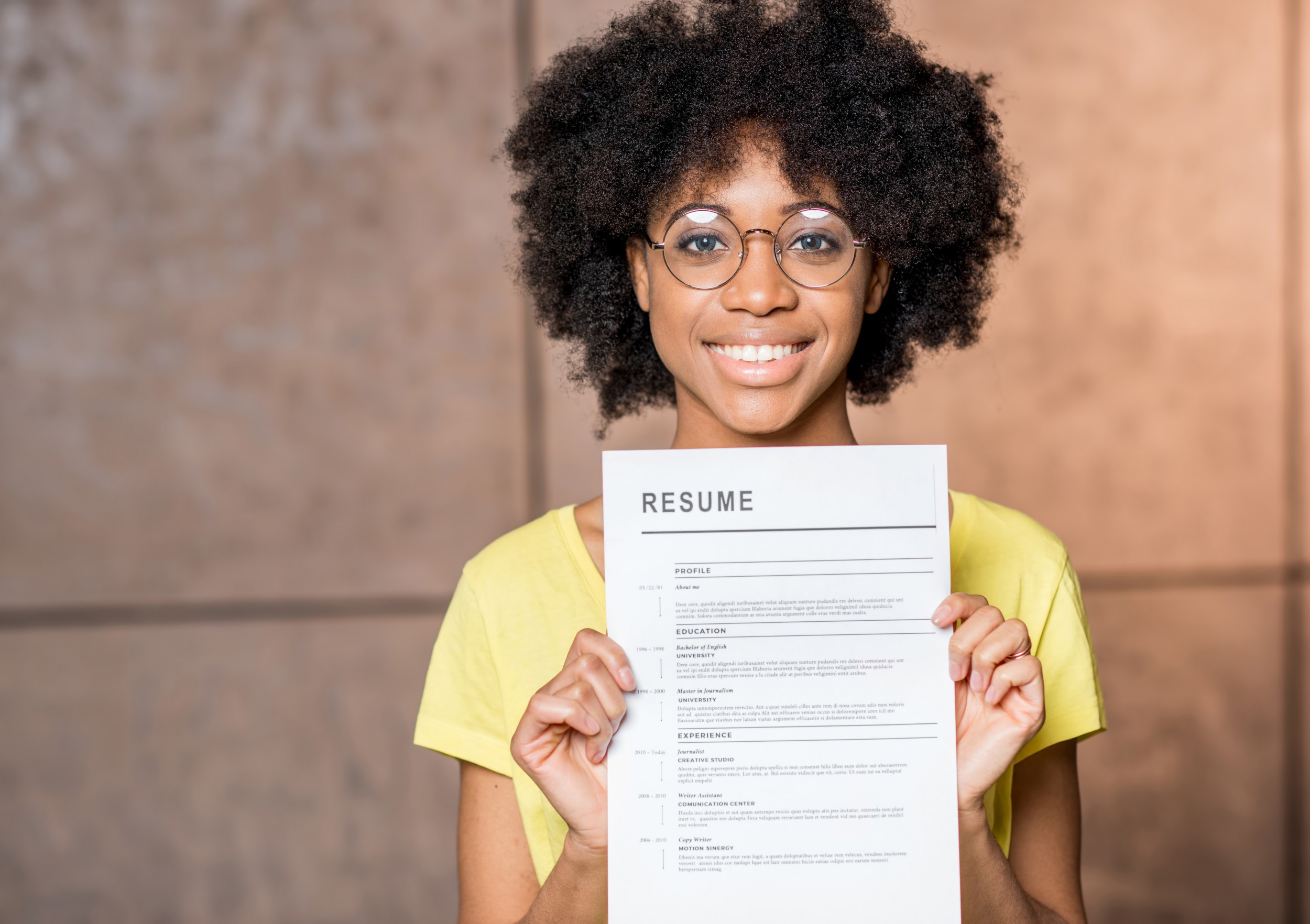 Five Tips for Writing a Resume
You're on the verge of breaking free from college and making your mark on the world. Or at least making a real income. But in order to do it, you've got to convince somebody to hire you. The first step to getting the job you want is putting together a killer resume.
Your resume should include this basic information:
Your full name, phone number, email and address go at the top.
School(s) attended with dates and degrees. If you have a strong GPA or received any awards, you can mention those. You don't need to list high school if you're in (or done with) college.
List any previous jobs (including internships) along with dates and a brief description of responsibilities and accomplishments. Brief!
List volunteer work and club or activity involvement along with dates and a brief description of responsibilities and accomplishments. Again, brevity is a virtue. Remember that anything you put in here should help demonstrate why you're a good fit for the job; if it doesn't, leave it out.
If you have any unique skills (such as speaking another language, software proficiency, or other certifications) you may want to list those.
Remember these 5 tips when writing your resume.
Keep it brief. Your resume shouldn't be longer than one page. Hit the highlights, cut out the fluff and remember that it's not a biography. A concise, focused resume will appeal to employers more than one that's long and rambling.
Keep it clean. Clean as in well written and easy to read. Check, check, and double check for errors. Use straightforward language, not a bunch of "look-how-smart-I-am" words. Choose a standard font, a readable font size (like 12 point) and use 1" margins.
Prove your worth. Make it easy for the reader to see why you're a good fit. Review the job description and use similar words in your resume. Whenever possible, quantify the results of your efforts.
Cover it. Cover letters are your opportunity to make a positive first impression and explain why you're the best person for the job. Keep it short (about half a page) and tailor it to each job application.
Get some help. Talk to the experts at your school's career center or ask a trusted professor for advice. They can really come in handy when trying to build your perfect resume.