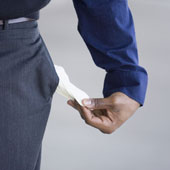 Can't Pay Your Mortgage? To Receive Help, Take Steps Quickly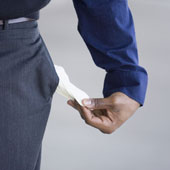 Are you behind on your mortgage or feel you are going to fall behind soon? If so, you are likely feeling anxious and worried. However, if you approach the problem quickly and knowledgeably, you may be able to turn a negative situation into a positive one.
Step One: Know your shortfall
Step Two: Explore budgetary changes
Step Three: Contact your lender
Step Four: Be open to options
Step Five: Take action
You do not have to deal with your mortgage alone. BALANCE is a free financial education and counseling service available to you as a benefit of your TFCU membership.
A counselor at BALANCE can assess your current financial situation, suggest possible budgetary adjustments you can make, and discuss options for your mortgage and how to approach your lender. To speak to a counselor, call BALANCE at 1-888-456-2227.
If your mortgage is with us, we also encourage you to call us or come in and discuss your situation before you get behind on payments.