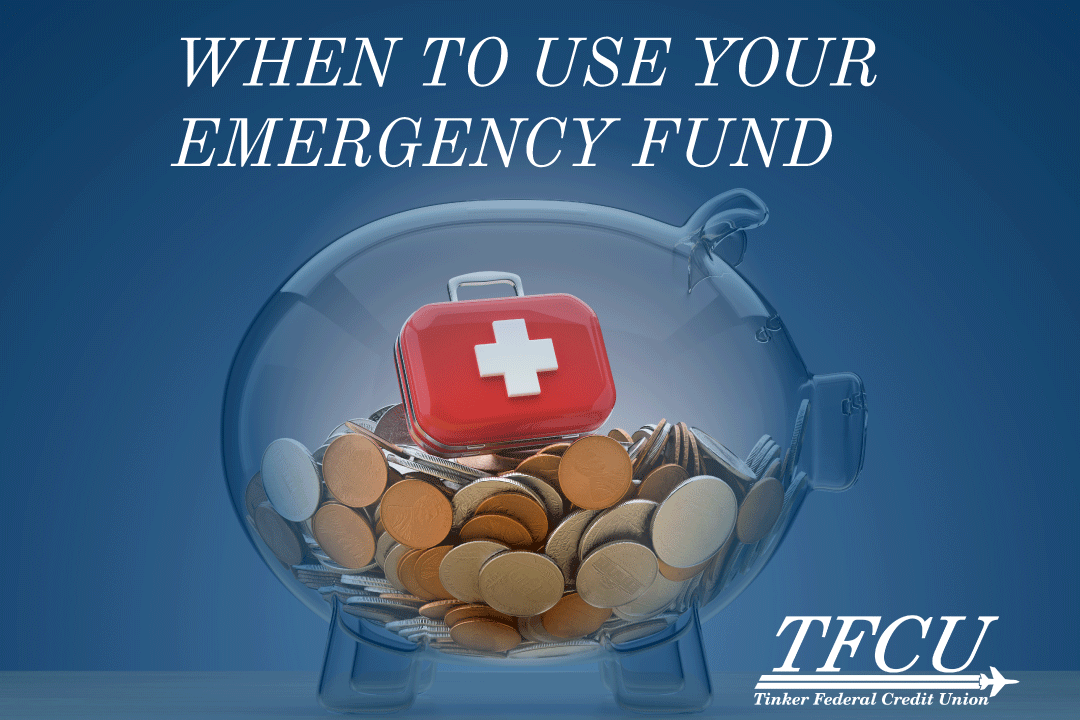 When To Use Your Emergency Fund
The pandemic is making many of us take a long, hard look at our emergency funds. Whether you've just starting saving or you have a nice lump sum set aside, living with the safety net of an emergency fund can certainly be a stress reliever. Here are a few questions to ask yourself before you dip into that extra cash you've worked so hard to save.
Was I expecting it?
Don't use your emergency fund for expenses you can plan for. You should expect and budget for special or routine expenses, such as Christmas and birthday gifts, car and home maintenance, routine doctor visits and seasonal clothes shopping for you or your family.
On the other hand, most people aren't expecting job loss, emergency medical expenses, a natural disaster, car accident or pay/hour cuts. In these cases, you absolutely should use your emergency fund. In fact, an unexpected job loss is why it is important to work toward saving three to six months of expenses. Depending on your situation, an emergency fund can limit your financial and credit risk and reduce the stress of wondering how you're going to feed yourself or your family for the next few weeks or months.
Is it a necessity?
Most people believe they can differentiate between a want and a need, but often the line is blurred. It's okay to splurge in the name of self-care every now and then, but dipping into your emergency fund for a weekend rendezvous with your buddies isn't a necessity. Try to find a low-cost or no-cost alternative to your favorite outings, getaways and guilty pleasures or better yet, budget for them.
So, what is considered a need versus a want? Let's say you have an unexpected family crisis and need to travel out of state––that is a necessity. However, a last-minute trip to Cancun with your gym buddies is not. Buying a newer car because your brother-in-law just did is not a necessity. Replacing a vehicle lost in an auto accident, on the other hand, is.
Strive to use your emergency fund to take care of absolute necessities, not to upgrade to something newer or nicer.
Can it wait?
We are all guilty of making not-so-urgent decisions appear a bit more urgent than they actually are. Practice being patient with your expenses whenever possible. Your attitude toward your finances and spending habits can make or break your emergency fund.
If it's winter and the heater in your car has suddenly stopped working, this constitutes as an emergency that cannot wait. Or, if you need to quickly relocate to a different state, you probably will need to use your emergency fund. Some things that aren't so urgent include your favorite semi-annual sale or any other good deal that isn't so "good" for your budget. Ultimately, if it isn't urgent, it can wait.
So, next time you find yourself battling an impulsive purchase, remember your emergency fund is about long-term financial security and stability. Don't blow it on a new set of rims for your vehicle, but don't hesitate to use it when you truly need to. When in doubt, give yourself this three-question quiz to help put your financial priorities into perspective.