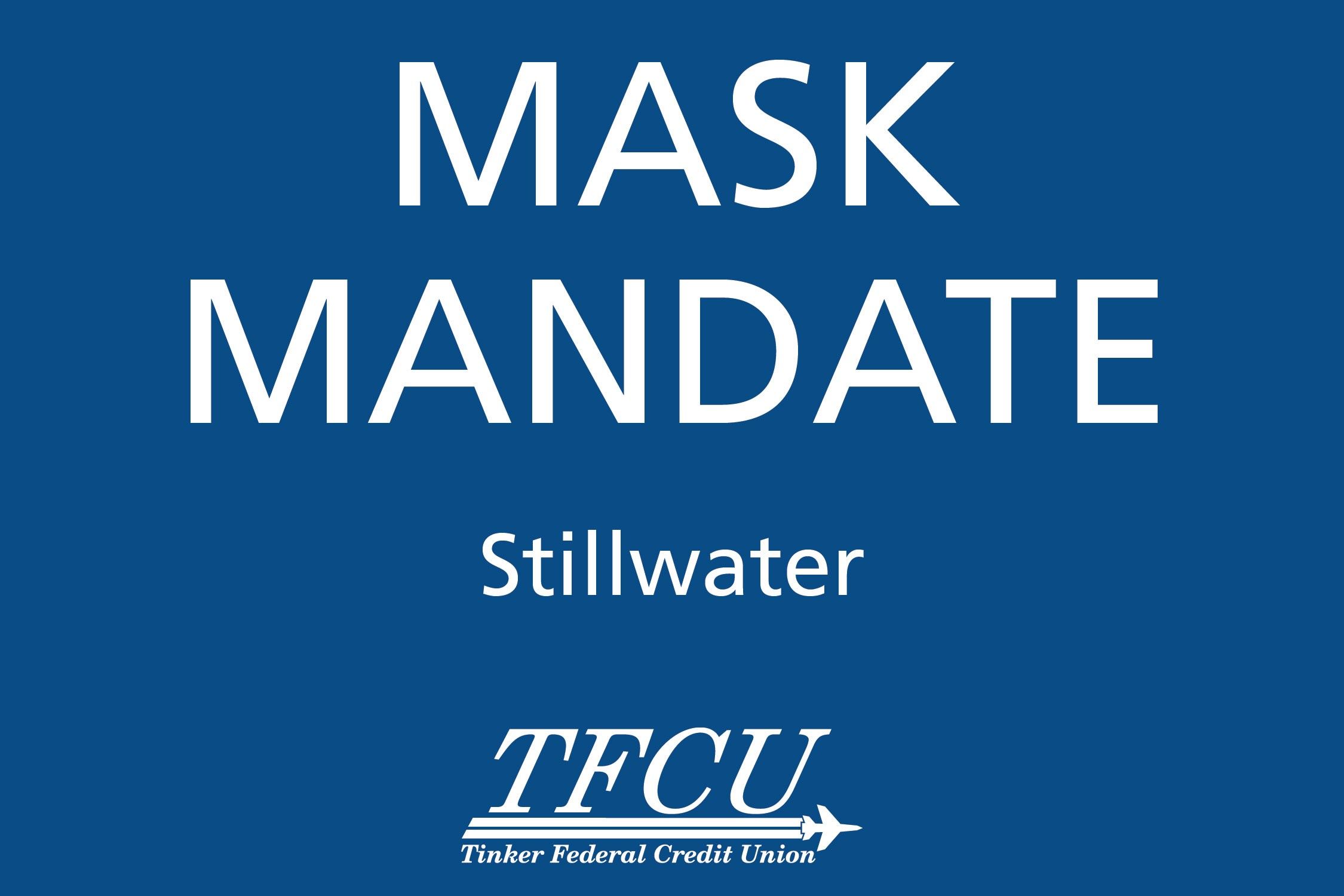 TFCU Response to Stillwater Mask Mandate
The Stillwater City Council has passed an ordinance requiring residents to wear facial coverings while in public to help prevent the spread of COVID-19 beginning Saturday, July 11, 2020.
While this ordinance is in effect, members visiting our Stillwater branch (5101 W 6th Ave) will be asked to wear facial coverings while inside the branch. The branch will have facial coverings available for members who do not have them.
The health and well-being of our employees and members is our top priority. TFCU encourages following CDC guidelines on social distancing and hygiene practices, whether or not you suspect recent exposure.
Thank you for you continued support.