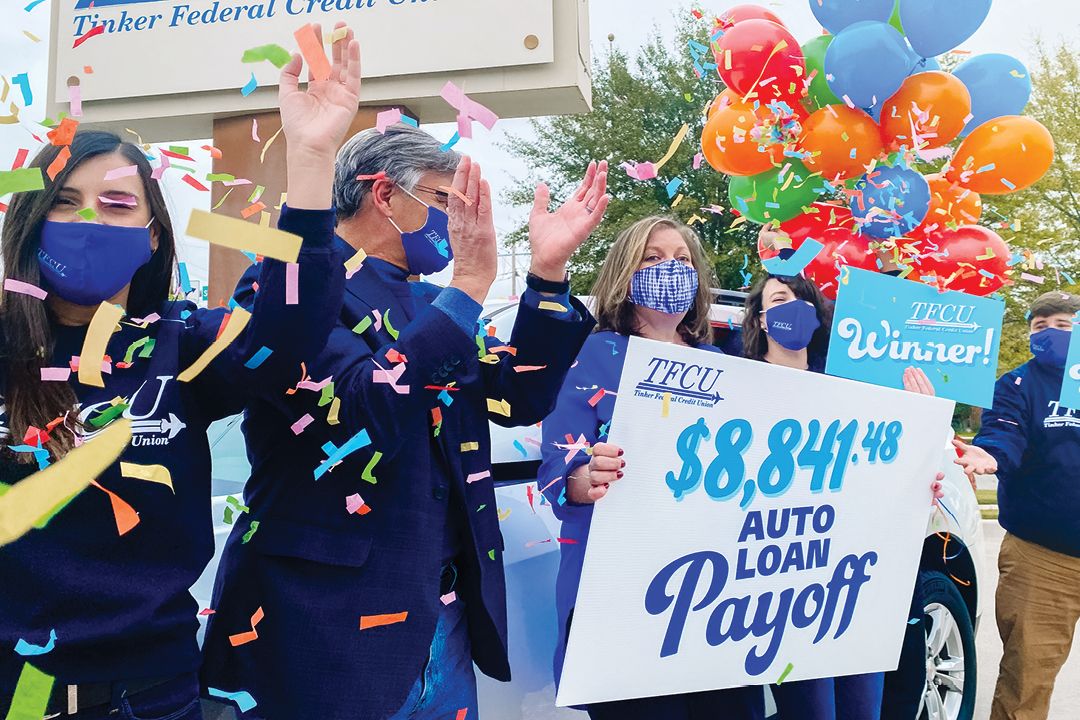 TFCU Member Wins $8,841.48 Auto Loan Payoff
Loyal TFCU member of 29 years, Karla Crocket, never expected to receive a call from TFCU saying she'd won big. "It took me a moment. I thought, is this real?" said Karla, of Broken Arrow, Oklahoma. "But I was so excited that TFCU was going to pay off my car loan for almost $9,000! It will definitely help me pay off bills, help take care of my mom – and make my life easier during these times. It's amazing."
Karla applied for her TFCU auto loan five years ago so she could get a larger vehicle to transport her mother's wheelchair. "This was the first time I was buying a car on my own," said Karla. "I was nervous because, at the time, I didn't have any collateral. I feel like Tinker looked at my history of loans and noticed that I never missed a payment. And I really appreciate that they worked with me."
On the advice of a friend, Karla first joined TFCU when she lived in Norman attending the University of Oklahoma. When she eventually moved to Tulsa, she didn't want to leave TFCU. "I didn't want to change banks because everyone is so friendly and nice. TFCU treats me as a person and not just another number."
Over the years, Karla's gotten all of her auto loans and personal loans with TFCU. She's also a big fan of TFCU's mobile app. "I do all of it on my phone – automatically transfer money, make a car payment, or pay a bill," said Karla.
As a practice manager of a dental office, Karla finds a lot of joy in her work. "I love what I do because I am working with people all of the time," said Karla. "I have two parts of my job – working with the patients and making them happy, but also teaching and helping grow others."
On her down time, she loves going on trips with friends in her Chevy Equinox. "We go to Eureka Springs, Arkansas, and to Canton, Texas for the First Monday garage sale. It's great!"
As a not-for-profit credit union, TFCU consistently offers low loan rates and high savings rates. Every year, TFCU looks for ways to give back to members. The Great Auto Loan Payoff promotion was one example. Karla's loan was randomly drawn from all eligible TFCU auto loans. Another ongoing chance to earn money is through the Member Give Back program.