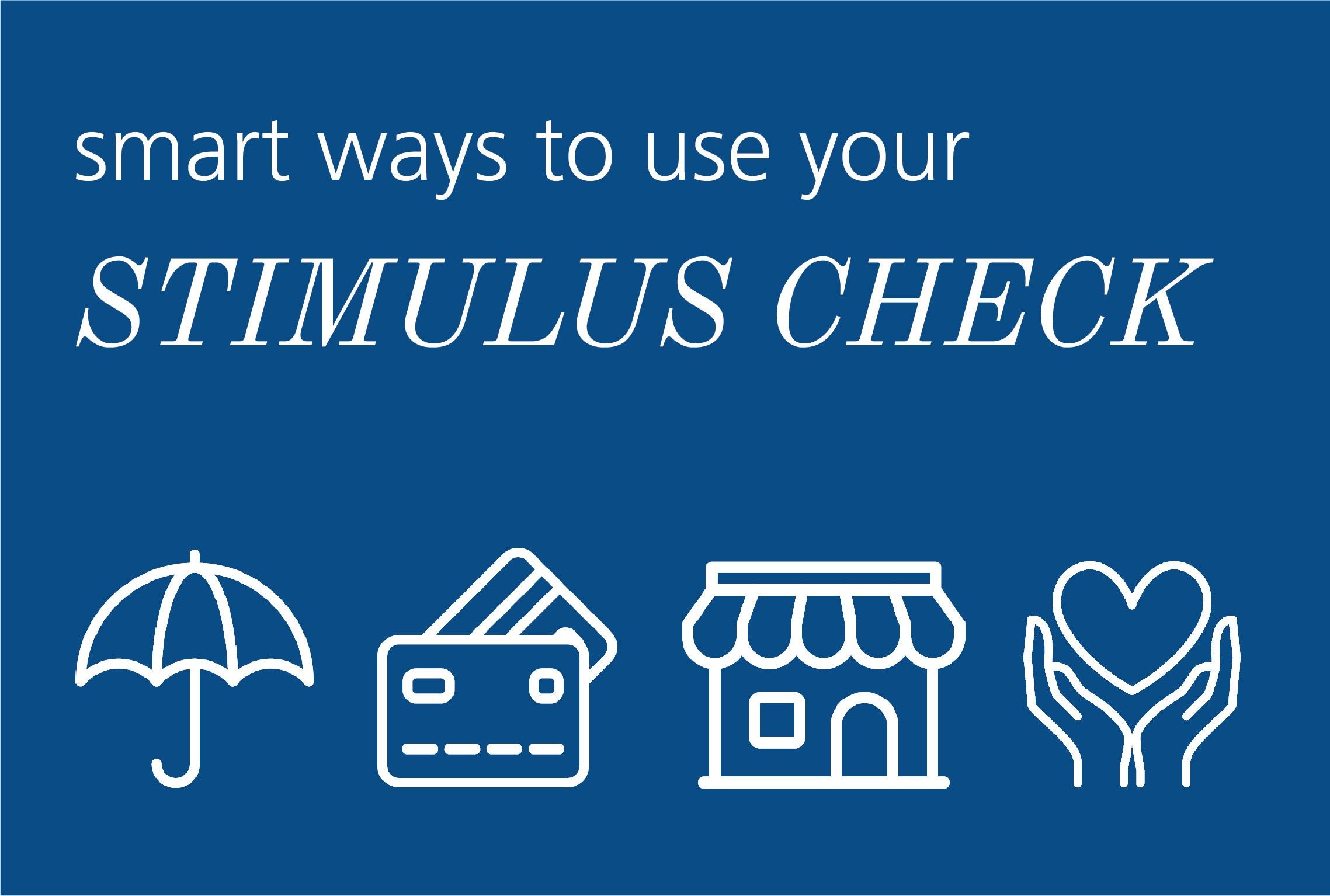 Smart Ways to Use Your Stimulus Check
Beginning this week, many Americans will notice an extra deposit in their accounts. As part of the Coronavirus Aid, Relief, and Economic Security (CARES) Act, millions of workers and their families may receive a one-time check for up to $1,200 per adult and $500 per child.
For those who lost their job because of the pandemic, the extra money will likely go toward rent, utilities and buying groceries. But for those who are still working, it can be tempting to use the money on fun, nonessential purchases. While it's fine to buy the shoes, video game or new TV you've been wanting, consider allotting some of the money to the following:
Building Up Your Emergency Fund
This pandemic has proven that a rainy day fund is essential. An emergency fund should be able to pay your bills and necessary expenses for three to six months. If you don't have one, now is the time to start saving. Learn more about TFCU savings accounts here.
Paying Down Debt
If you already have an emergency fund, use your check to help pay down debt. When choosing which debts to pay down, focus on credit card debt and loans with high interest rates. Paying down high-interest debt will save you money in the long run.
Supporting Local Businesses
Keep it local and help support your local restaurants and shops. While many businesses have had to temporarily close, there are still restaurants open for curbside pickup and to-go orders. You can also support local shops by shopping for merchandise online. For businesses that are closed, consider buying gift cards to use when they reopen. You can often buy gift cards online by visiting your favorite local shop or restaurant's website.
Donating to Charity
Help members of your community who are struggling by donating to a local charity. There are plenty of ways to help – you can donate to an organization that addresses hunger, housing, the arts or the environment, just to name a few. By donating during this time, you can utilize an extra tax deduction, as part of the CARES Act, for an additional $300 to donations made to a qualified 501(c)3 nonprofit organization.