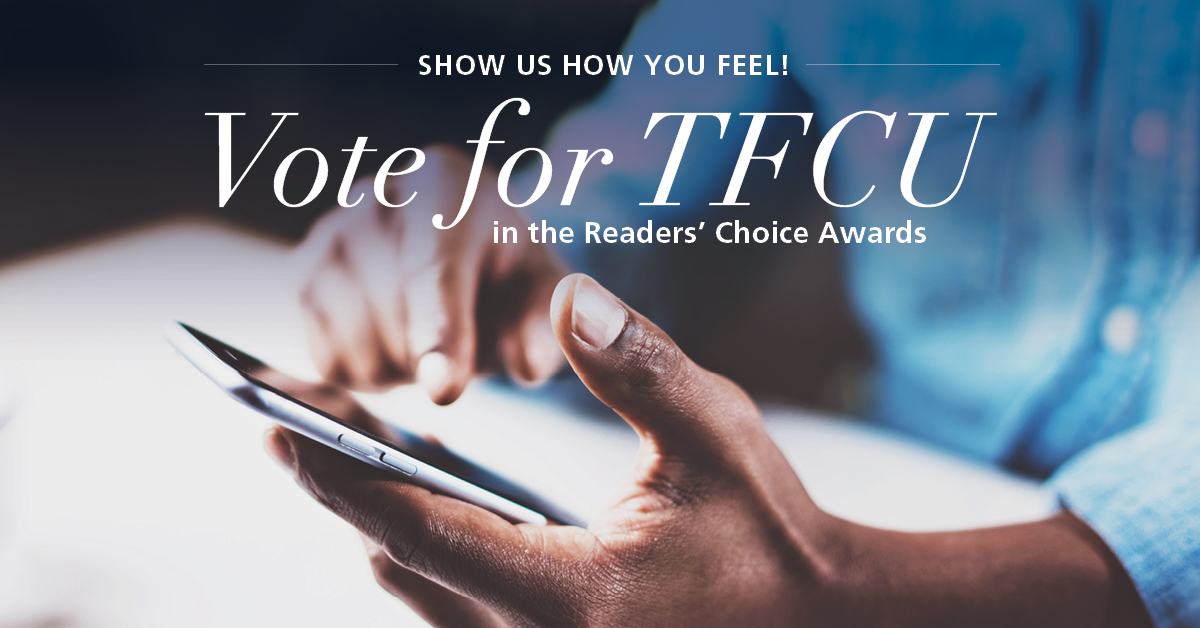 2018 Readers' Choice – Vote for TFCU
Thanks to our awesome members, we have been nominated again in The Oklahoman's 2018 Readers' Choice Awards! This year, we have been nominated in even more categories than before. We would not be here if it weren't for members like you and our incredible staff. You obviously like them as much as we do.
We've been nominated as:
Best Bank/Credit Union for CD's
Best Credit Union
Best Mortgage Lender
Best Place for a Car Loan
We would appreciate your vote in this year's awards. You can vote now through midnight on July 2. Thank you for helping us be the best!