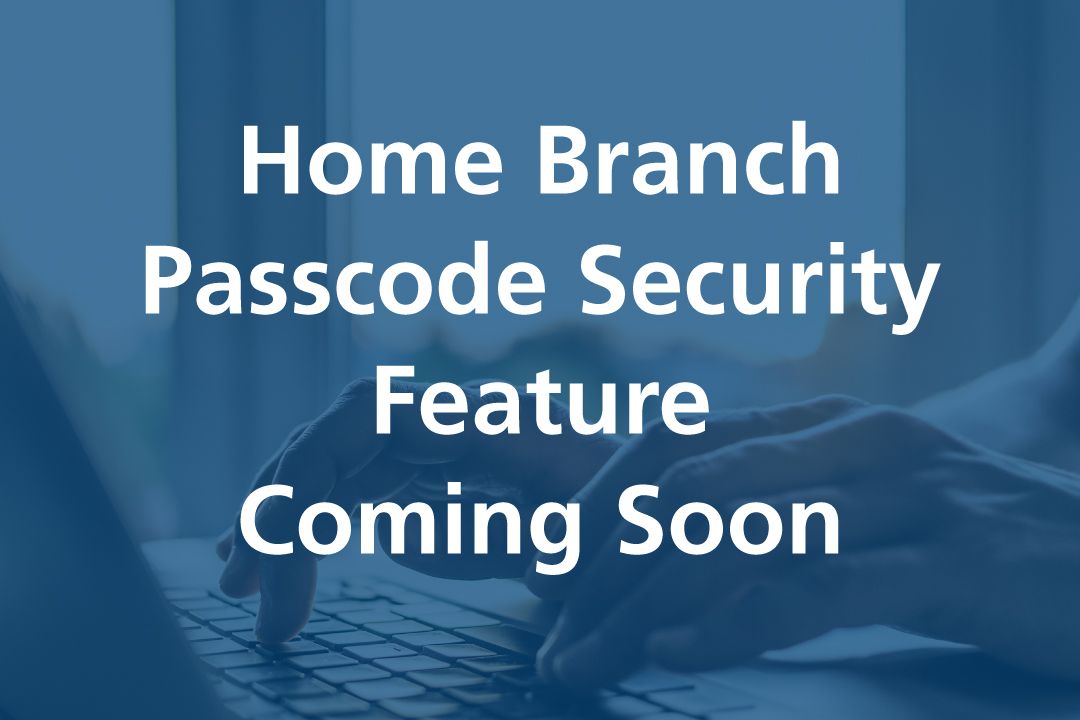 New Home Branch Security Feature Coming Soon
You asked, we listened! We're adding a new security feature to Home Branch to help keep your TFCU account safe and secure.
This system may prompt you to enter a passcode the first time you log into Home Branch from each device you use. This passcode will be sent to you during the log in process, so it is important that you have provided current contact information. This is a great time to make sure the email and phone numbers listed on your account are accurate.
To view your current contact information, click on the profile image near the log out button at the top right of your screen and select "settings." You will then see options to make changes to your email, phone numbers and more.
Thank you for using Tinker Federal Credit Union.