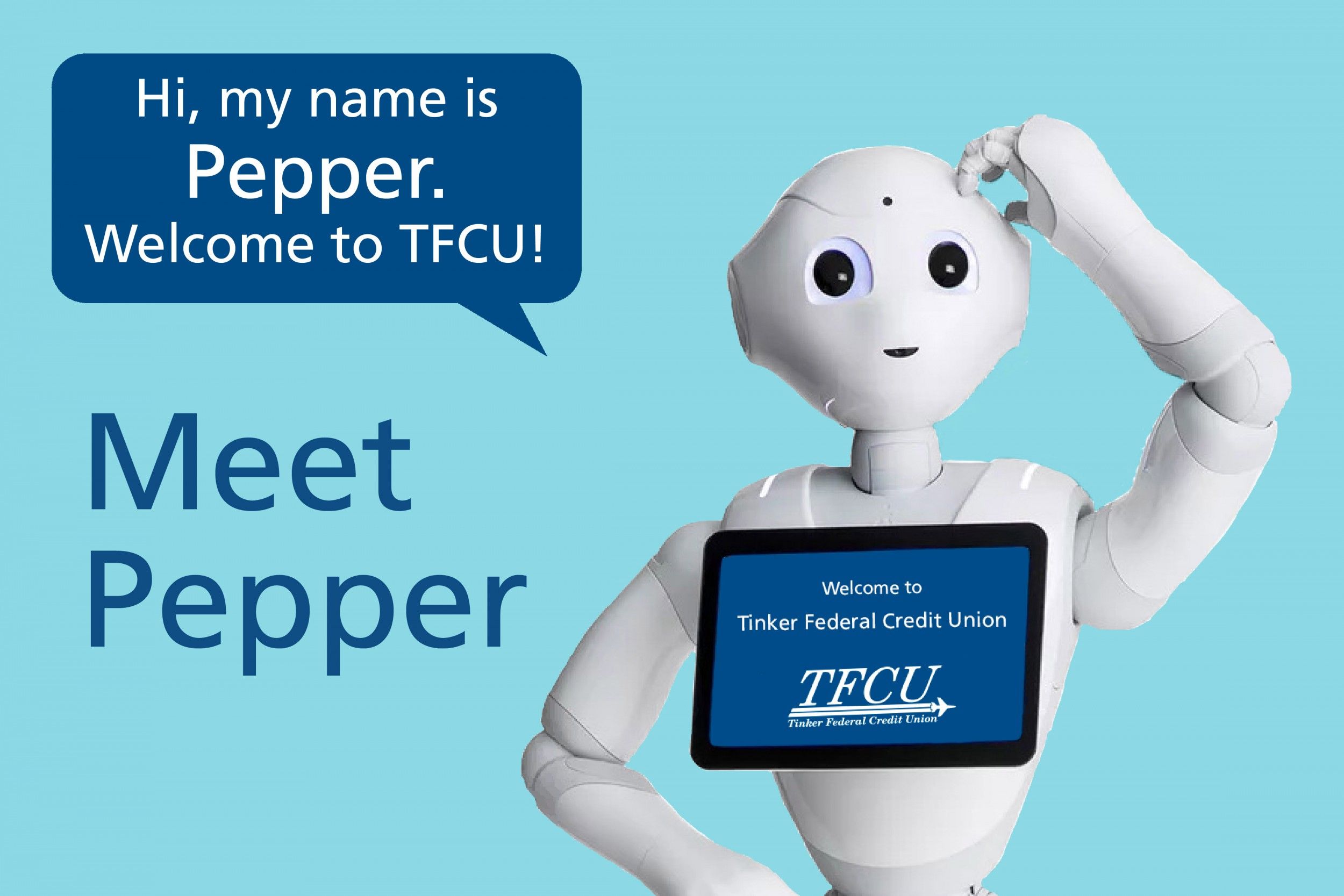 Meet Pepper, the Humanoid Robot
TFCU has a new teammate support staff at their Midwest City branch – Pepper, an autonomous robot. Pepper debuted during the Midwest City Chamber of Commerce's Business After Hours event on Tuesday, March 3, 2020, from 5:15 p.m. to 6:30 p.m. The event took place at the TFCU Midwest City branch, located at 6501 Tinker Diagonal.
Pepper, a product of SoftBank Robotics, is a humanoid robot designed to provide unique, interactive experiences for users. Pepper interacts with users by answering simple questions, providing information about products and services, and entertaining members with dancing, singing and posing for selfies.
"We view Pepper as part of our larger strategy to join the digital and physical delivery channels to help transform our branch experience," said Matthew Downing, TFCU's VP of Research and Delivery. "We are excited to create a unique branch environment using leading robotic technologies to engage consumers. Our hope is that Pepper drums up excitement and curiosity for members and non-members to make the trip to the credit union and build a memorable experience."
Pepper is located in the TFCU Midwest City lobby near the reception desk. A second Pepper robot will debut at the TFCU Edmond East branch, located at 3141 S. Bryant Ave., later in the month.