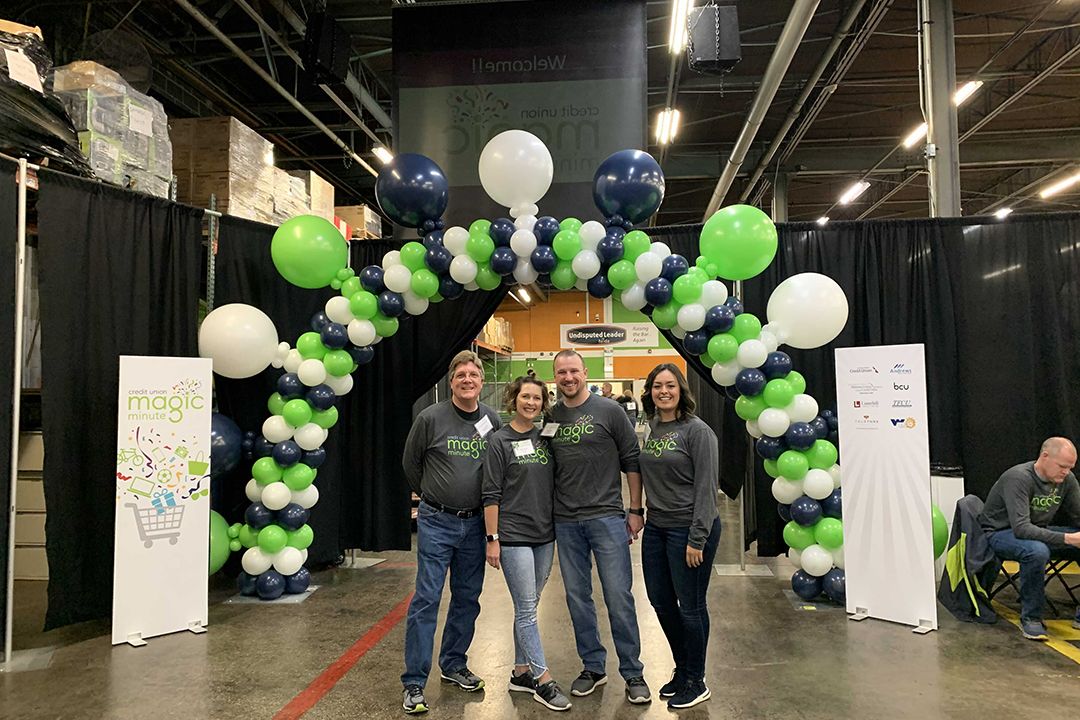 Magic Minute 2019
This fall, TFCU member Nicole Wilkins was one of six winners for Magic Minute 2019, where she won an all-expenses-paid trip to Chicago, plus a warehouse shopping spree. She, along with her husband Byron, flew to Chicago, IL, in early December to participate in a 60-second shopping spree, where they could grab as many items as possible during the allotted time.
All winners and guests arrived at the warehouse and were treated like superstars with flashing lights and a cheering crew. All teams had 30 minutes to scope out the qualifying aisles and create a game plan before making the run. The Wilkins couple powered through the warehouse and were able to grab almost $6,000 in merchandise.
Nicole was a bit skeptical when she was first notified she had won but quickly became ecstatic. "Byron and I were blessed with the most amazing opportunity! This is definitely one of the most memorable experiences of my life, and I am so grateful to be a TFCU member," she said.
Long-time member of TFCU, Byron and Nicole live in Harrah, OK with their two children.
Magic Minute is a promotion through TFCU's card processor, PSCU, that gives members with a TFCU credit card a chance to win an all-expenses-paid trip and warehouse shopping spree. Cardholders were entered into the contest when they used their credit card three or more times a week during the promotion.
Take a look at Magic Minute 2019 video here.