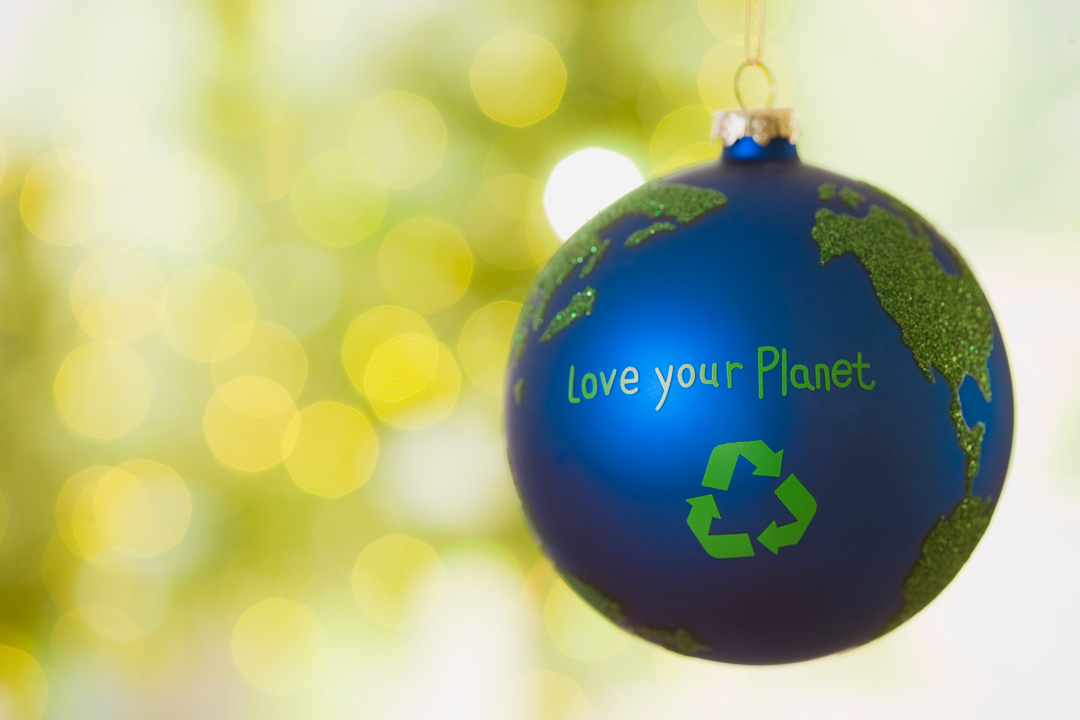 Five ways to be environmentally friendly this holiday season
'Tis the season for giftwrap, ribbon, boxes, Christmas lights and more! Christmas is a perfect time to practice recycling habits and make it a holiday tradition for your family. According to ecocycle.org, Americans create 25 percent more trash during the holidays. Here are five thoughtful tips to help you reduce and re-use this holiday season.
Recycle or donate your old Christmas lights and decorations.
Consider switching to LED holiday lights if you're still using twinkle lights, CFLs, fluorescent or incandescent bulbs. LED lights can last up to 10 times longer while using 80 percent less energy than traditional incandescent holiday lights. LED lights are also more durable, shock-resistant and energy star qualified.
Many Lowe's Home Improvement stores offer recycling centers, as well as The Salvation Army and similar organizations.
Re-use giftwrap and skip the fluff.
Recycle and re-use any holiday gift bags or giftwrap you receive this year to reduce the amount of paper and plastic thrown in the trash. Decline tissue paper, ribbon and other wasteful products retailers often include with your purchase around the holidays. Another great way to reduce your footprint in the world is to choose recyclable holiday cards without foil or ribbon or send an e-card.
Recycle your live Christmas tree.
If you've chosen to cut a live tree down this holiday season, opt for having it turned into mulch. Check to see if your city sponsors a similar service.
Use re-useable plates and utensils.
Instead of paper plates and plastic utensils, make use of your re-usable dishware. Ask friends and family to bring dishes, utensils and containers for leftovers to cut down on paper waste this year.
Use eco-décor.
If you're planning a party this holiday season, avoid using streamers, balloons and other décor designed for one-time use. Channel your inner artist and create DIY centerpieces from items you already own, such as glass ornaments, pottery pieces, fresh fruit, pine cones, leaves and more.