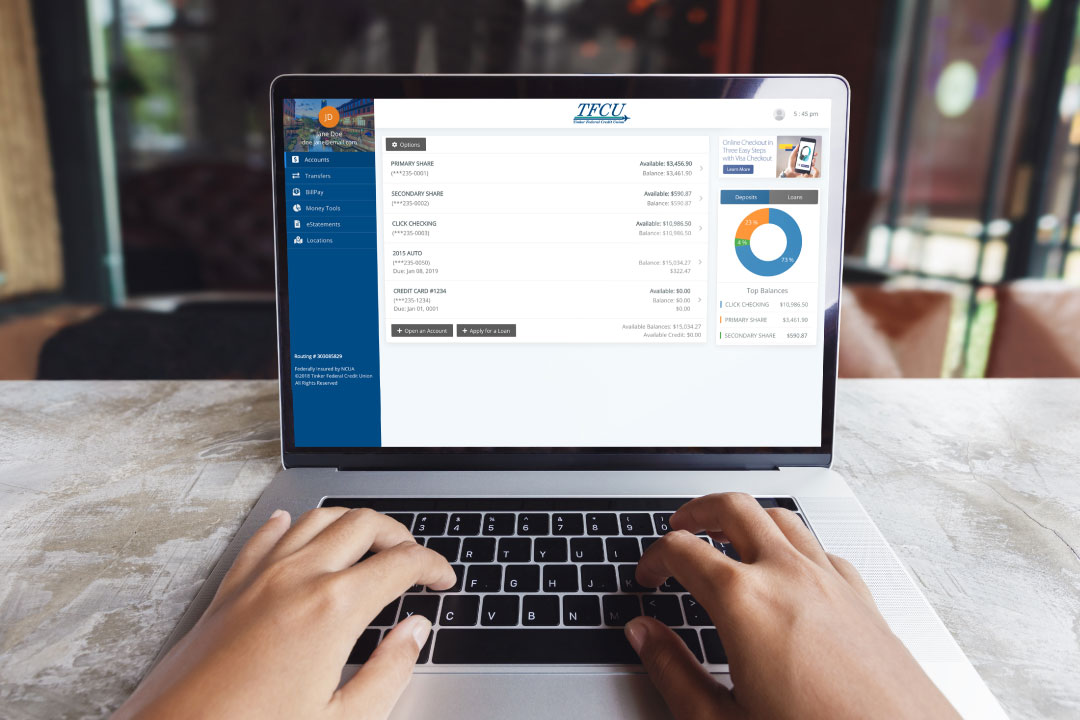 Home Branch has a new look
TFCU's Home Branch has a new look. The new Home Branch upgrade showcases a fresh, modern look across all your devices. (Changes are coming to our Home Branch Mobile app later in 2019.) Key changes to Home Branch from your web browser include more user customization options, simplified navigation, clean design and faster loading times.
You asked, and we listened.
Great new features
Enjoy an easier, more convenient log in from TinkerFCU.org with User ID and Password fields on one screen.
Customize your experience with personalized background image and profile image options. You can also customize the order of your accounts and loans.
Process your Skip-A-Payment from your web browser on any device.
Quickly access recent transactions by clicking on any account or loan on the accounts page.
Access your account settings through the navigation menu in the upper right-hand corner of the page.