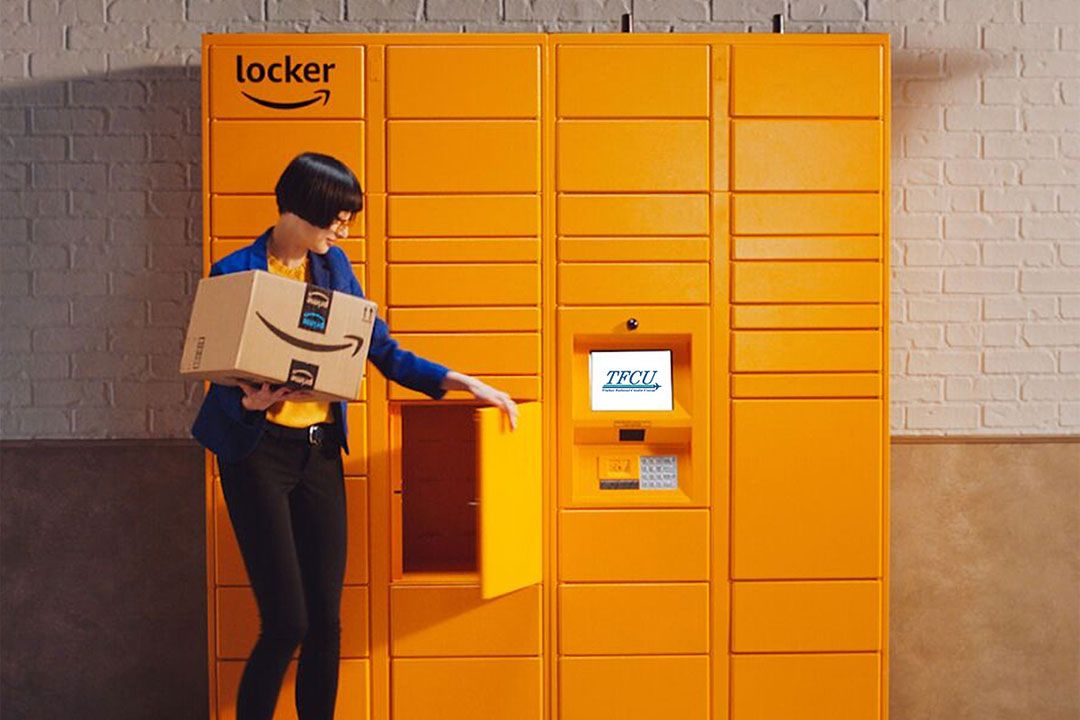 Amazon Hub Lockers At Metro TFCU Locations
TFCU has partnered with Amazon to bring Amazon Hub Lockers to ten metro OKC branches and locations. Members and non-members will have the opportunity to have their Amazon packages delivered to a safe and secure location.
Amazon Hub Lockers are self-service kiosks that allow you to pick up your packages purchased from Amazon at a place and time that is convenient for you – even during evenings and weekends.
We're excited to provide the community with a safer alternative to having packages delivered to their homes. We hope that members and non-members alike will stop in the branches to say hello or learn more about our great products and services while retrieving their Amazon shipments.
Amazon Hub Lockers will be available at the following TFCU branches and locations:
Bethany: 6750 NW 39th Expy, Bethany, OK
Capitol Hill: 2315 S Western Ave, Oklahoma City, OK
Edmond East: 3141 S Bryant Ave, Edmond, OK
Midwest City: 6501 Tinker Diagonal, Midwest City, OK
Moore: 400 SW 6th St, Moore, OK
Norman West: 301 36th Ave NW, Norman, OK
Northeast: 1177 NE 23rd St, Oklahoma City, OK
Rockwell: 13300 N Rockwell Ave, Oklahoma City, OK
Tulsa: 8920 E 61st St, Tulsa, OK
Yukon: 11209 W Reno Ave, Yukon, OK